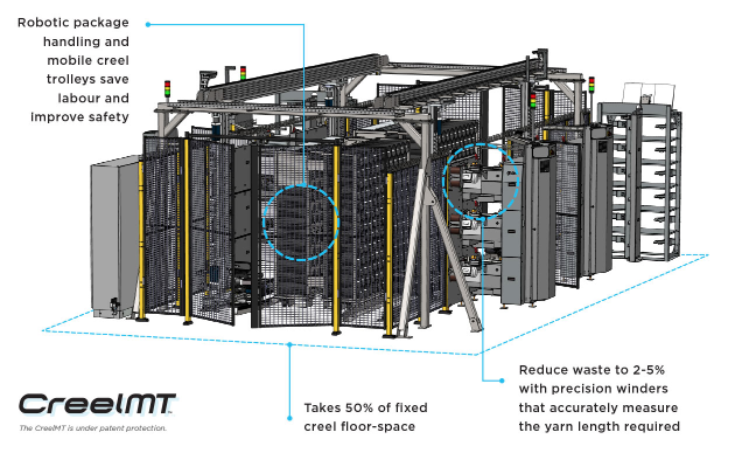 Modra Technology's recently launched CreelMT is an automated mobile yarn creeling system, designed to revolutionise the way tufted carpets are manufactured.
Machinery to produce tufted carpets has been in existence for over 100 years, with this machinery evolving radically over that time as new technologies have emerged. However, the creel behind a tufting machine has not kept pace with the great advances in tufting machines, remaining fundamentally the same over the past century. For modern tufting machines with yarn control at each needle position, the conventional creel is a compromise, creating a bottleneck to the capabilities of these more modern machines.

But now, all that has changed! Modra Technology's CreelMT solves these big problems and can be completely customised to meet customer requirements. The revolutionary new CreelMT is an automated mobile creel that incorporates winding, robotic package loading and a yarn blow through system, leading to:
reduced labour
less waste,
quicker change over time, and
an allowance for shorter run sizes.
At Modra, we have a passion for engineering and technology. With more than 30 years of experience in the textile industry, we continue to seek strong solutions to big problems. Out of that passion and experience, the new CreelMT was born.

Watch the video below to see just how the CreelMT can make a massive change to the way your business manufactures tufted carpets: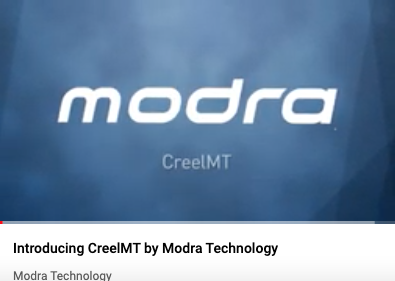 CreelMT – the creel of the future for tufted carpets.
To read the full technical specifications and register your interest in CreelMt, please click here.